Company Profile
From a modest factory established in 1980, Nippon Plastic has grown into a multi-plant polyethylene manufacturer accumulating more than 30 years of expertise in the plastic industry. Amidst the ever-changing global polyethylene landscape, we are proud to be able to maintain a high level of sustainability while retaining all our operations in Singapore.
Our business model is focused strongly on loyalty and building good relationships with our customers. Combining high quality assurance and impeccable after sales service, we are able to attract and retain a wide range of customers. Additionally, being a manufacturer enables us to have tighter controls on quality and also provide cost effective solutions to cater to a vast range of demands.

Our main manufacturing plant which caters mainly to the local industry is located at Hillview Terrace near Bukit Batok while our secondary export plant is located in Tuas. Both plants are staffed with about 30 dedicated employees equipped with many years of technical expertise and experience.

Our plastic is supplied to a diverse range of industries with a wide spectrum of utilization. Since 1980, our customer portfolio has increased to include industries such as pharmaceutical, electronic, semiconductor, food and beverage packaging, construction, general packaging, consumer products, plastic moulder, and many more.
Quality to Loyalty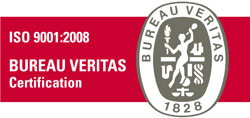 We are proud to be accredited by the Bureau Veritas Certification for ISO 9001 Quality Management Systems since 1997; and most recently their ISO 9001:2008 Certification.